Roman Reigns Has 2 Matches At The Royal Rumble. Roode Wreaks Havoc. Otis Cake!
Posted by: grrrtygirl Jan 10, 2020 | 240 views | 0 comments
SmackDown Draft, Dodge and Dirt. Injury and Rumor Report 1/10/2020
Roman Reigns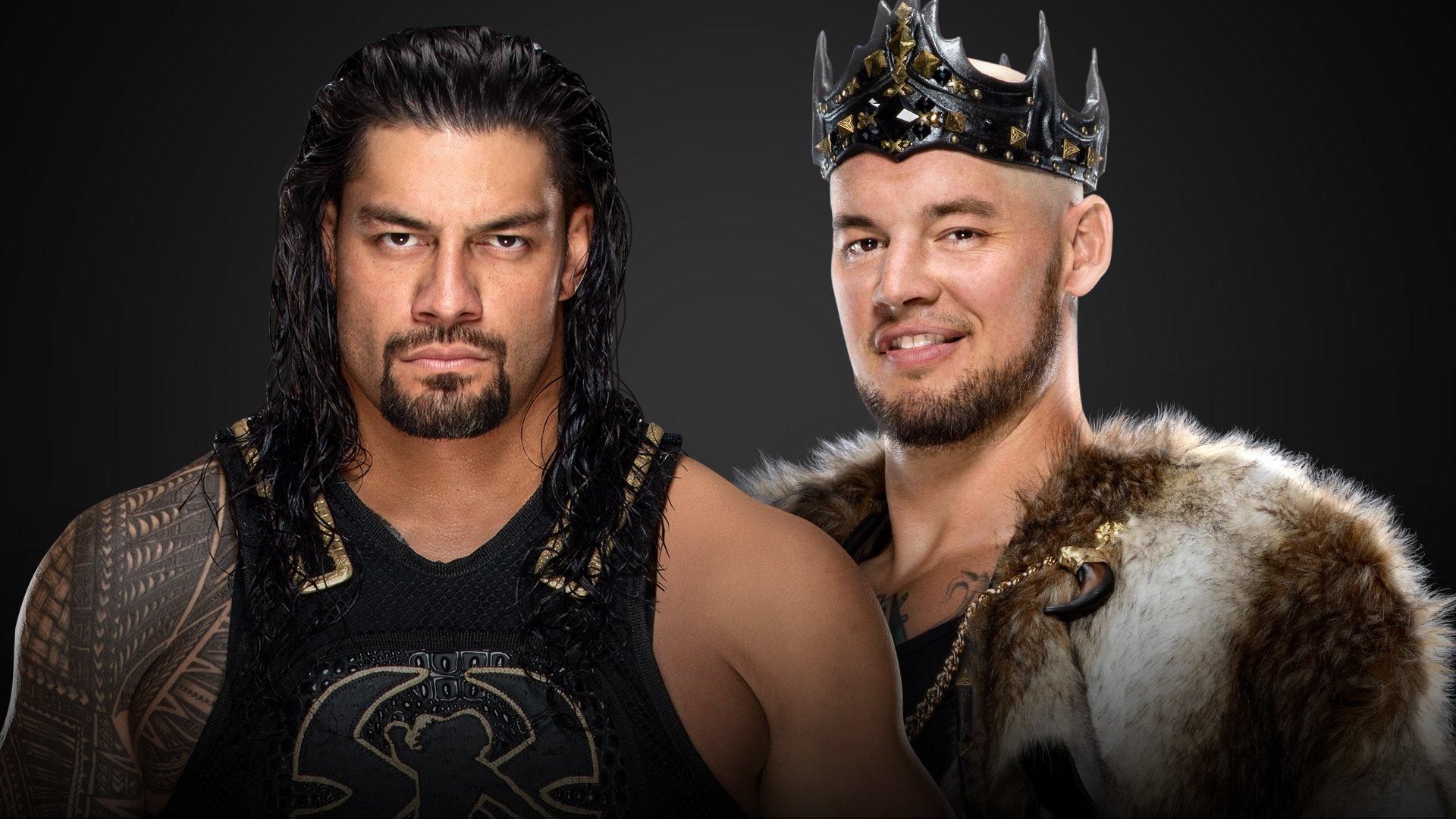 Roman Reigns vs King Corbin at the Royal Rumble. They will also be in the Royal Rumble Match.
The USO's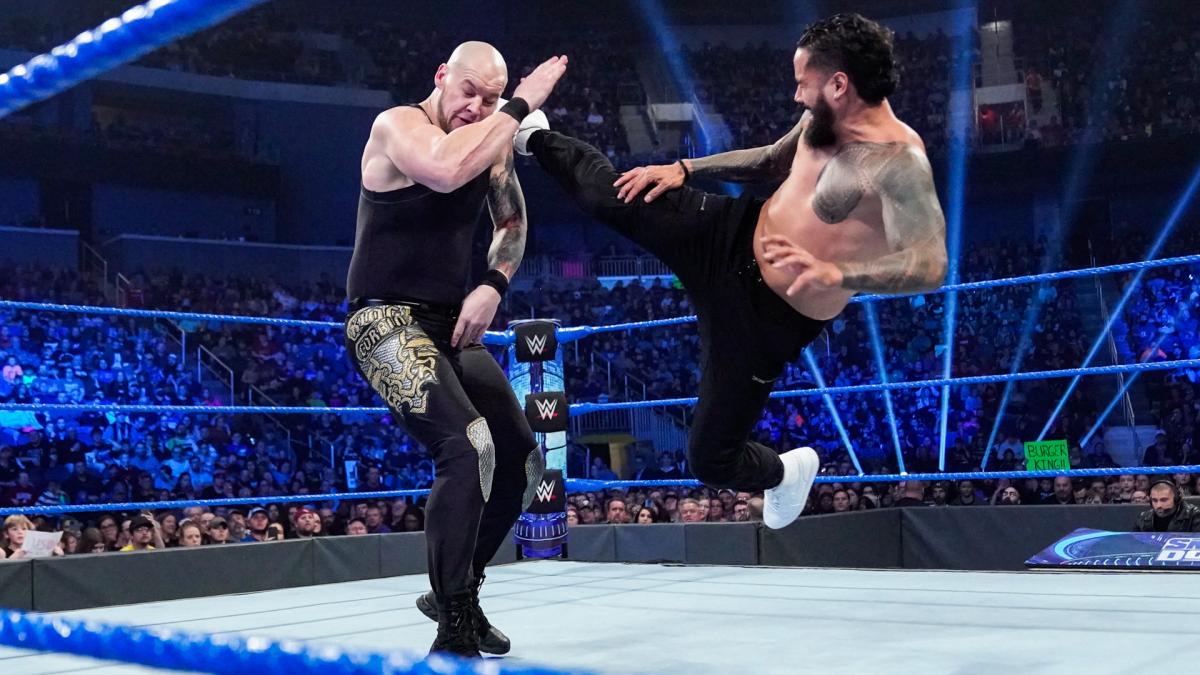 "The USO's" Jimmy Uso and Jey Uso lost by DQ to King Corbin and Dolph Ziggler due to Roman Reigns Interference in the match.
Robert Roode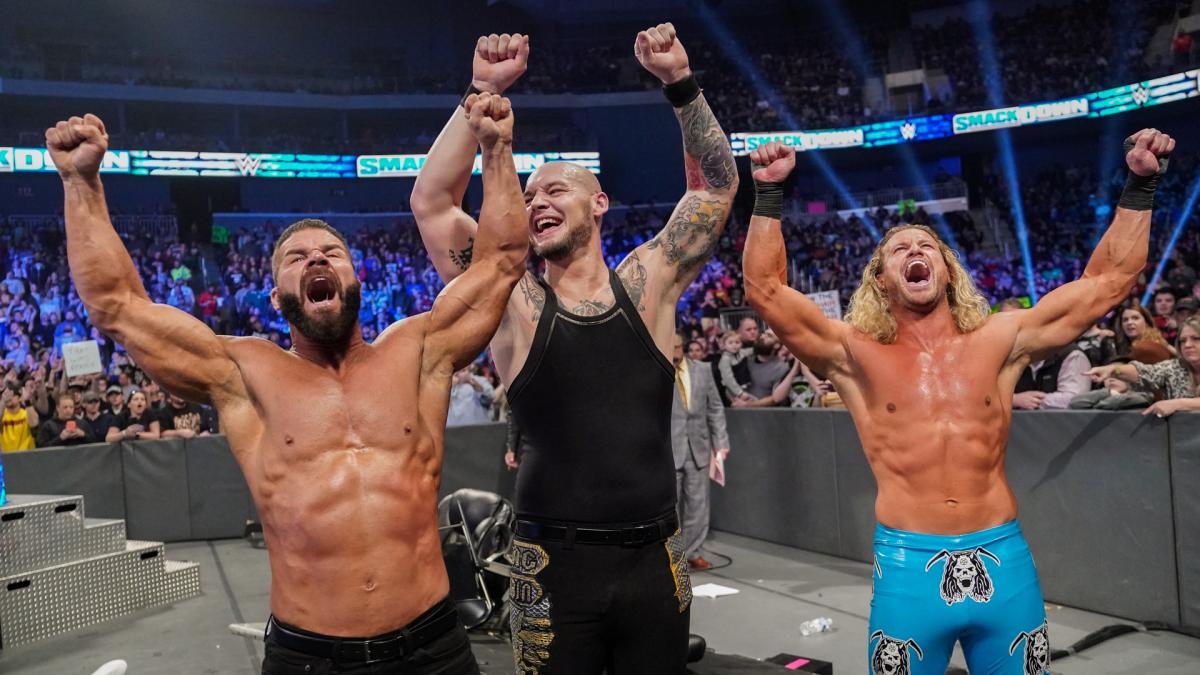 Robert Roode returned tonight to rejoin King Corbin and Dolph Ziggler in their reign of terror. Draft accordingly.
Braun Strowman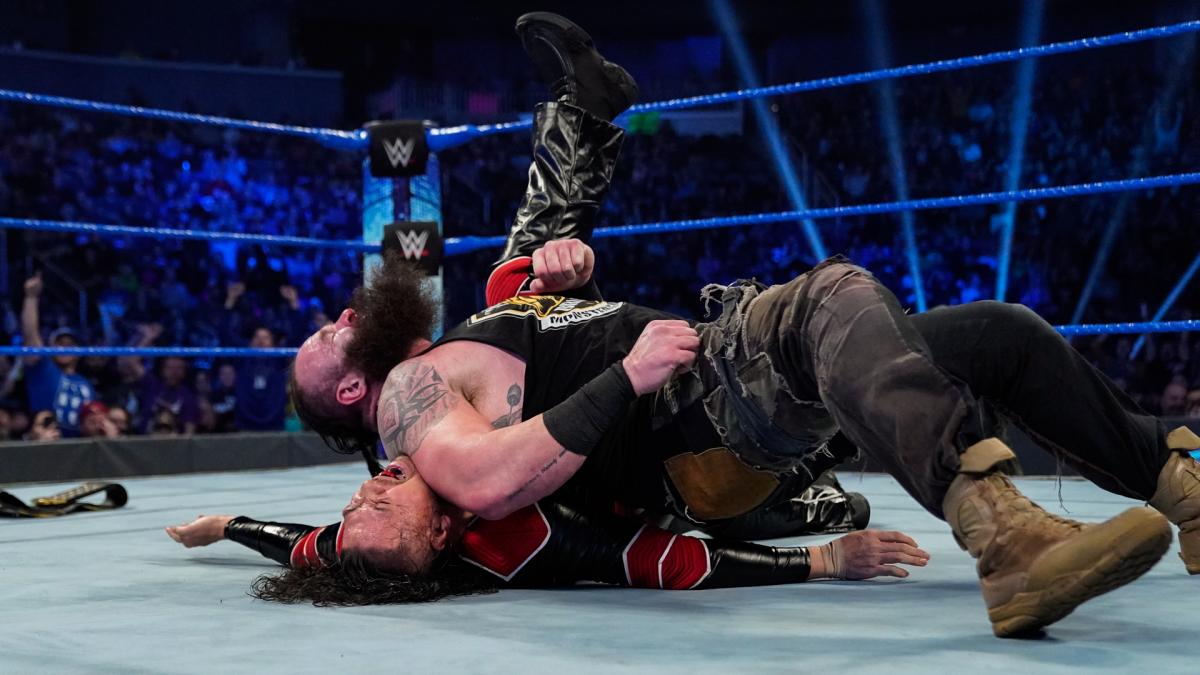 Braun Strowman defeated Shinsuke Nakamura tonight in a Non Title Match. When will Braun get his break and hold a belt of his own? Is this leading to a Title match?
Lacey Evans
Lacey Evans was scheduled to face Sasha Banks tonight but Bayley informed her that Sasha had better things to do. Lacey started a Backstage Brawl with Bayley to show her disgust.
Otis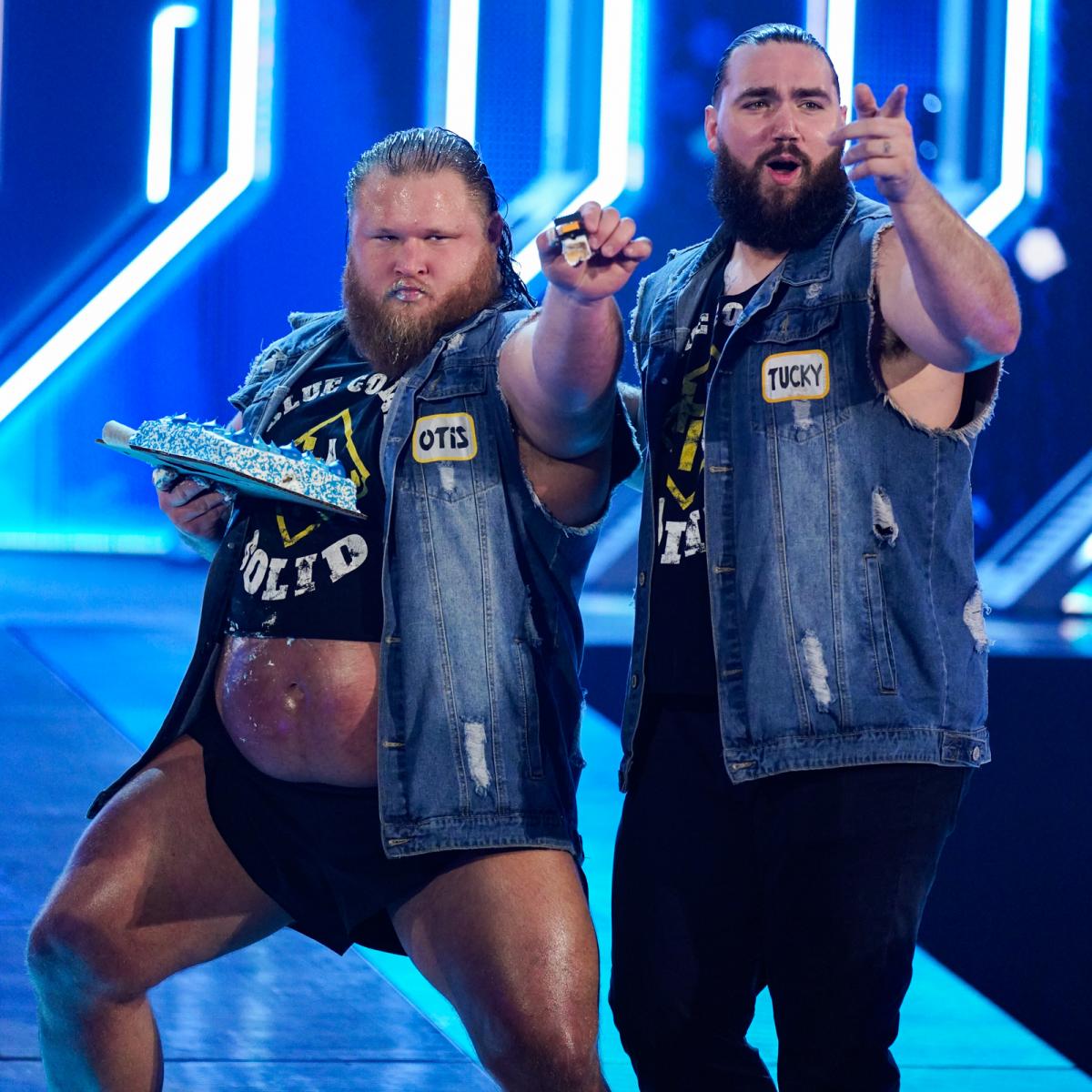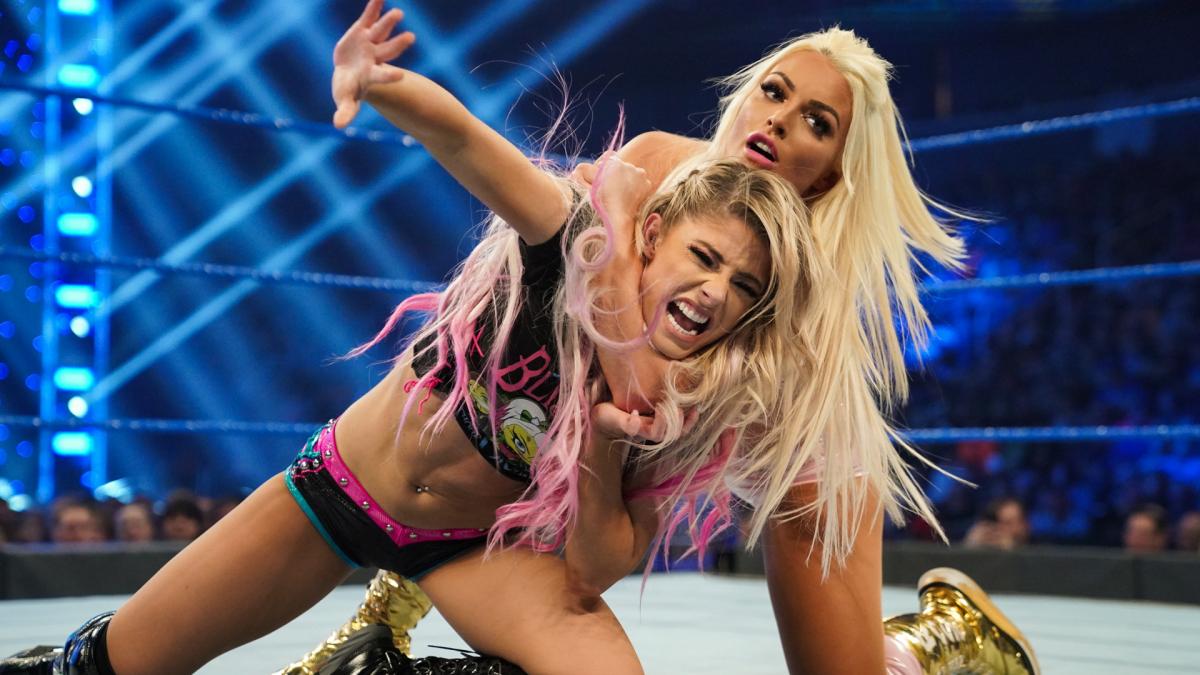 Mandy Rose gave Otis an apology Cake which he loved. Otis and Tucker made an appearance eating the cake during Mandy Rose and Alexa Bliss's match that caused a distraction allowing Mandy Rose to win the match. She is starting to become a fan on Otis.
John Morrison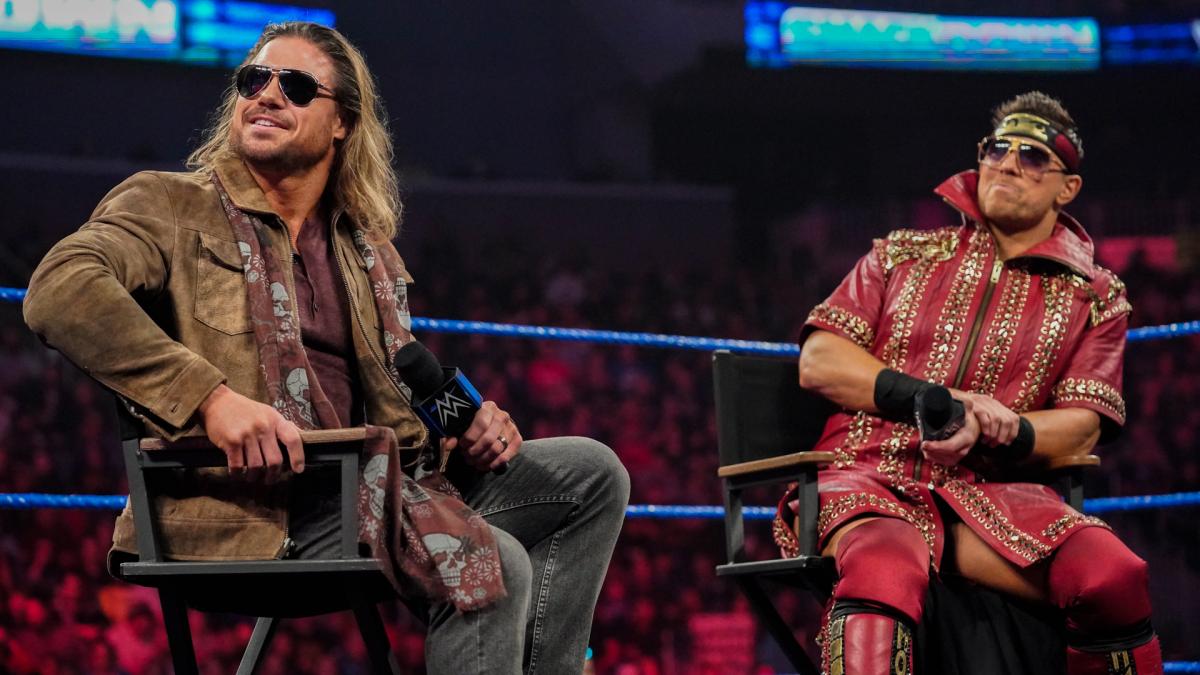 John Morrison made his appearance tonight on Miz TV. Looks like John Morrison and The Miz are going to be a new Tag Team.
Naomi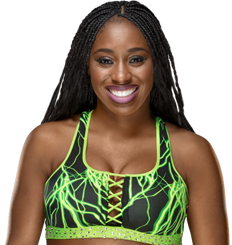 Naomi has not scored points on DropTheBelt since July 15, 2019. Will she appear in the Royal Rumble?
---
DODGE
WWE Injury List
Jeff Hardy
Knee Surgery - Expected return 2020
Jinder Mahal
Knee Injury - Surgery June 28, 2019
Lars Sullivan
Knee Injury - Expected return 2020
Maria Kanellis
Pregnant - Expected return 2020
Mickie James
Knee Injury - Surgery July 16, 2019
Nia Jax
Double Knee Surgery - Surgery April 25, 2019
Ruby Riot
Shoulder Surgery - Surgery May 22, 2019
Xavier Woods
Achillies Injury - October 20, 2019
---
DIRT
Tyson Fury is rumored to be scheduled for a WrestleMania match with Braun Strowman as his Tag Team partner.
Nia Jax is rumored to be returning for the Royal Rumble.
---
DETAILS
Triple H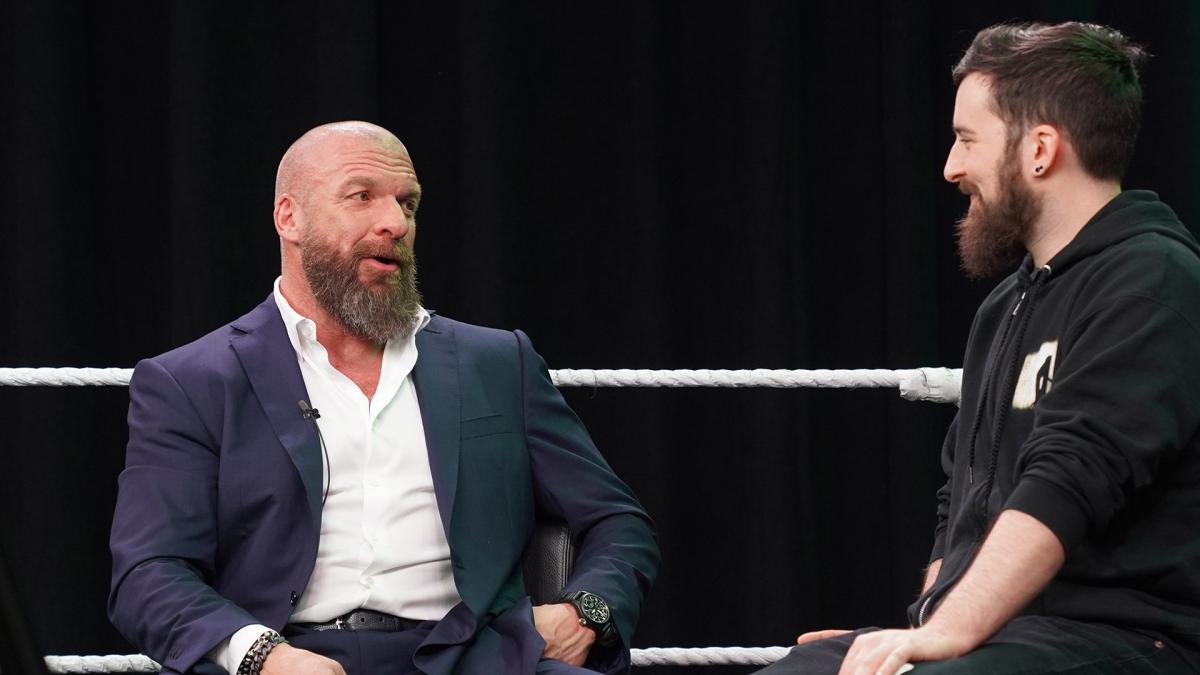 Triple H has been named Loudwire Metal Ambassador of the Decade. Get the full details here.
---
New to DropTheBelt Fantasy Wrestling? Let us introduce ourselves! Want to play DropTheBelt Fantasy Wrestling? Join Now!
Thank you for reading. Like us on Facebook and Follow us on Twitter to get all the exciting DropTheBelt News.
Check out the latest Fantasy Wrestling News.
Check out WWE Merchandise on Amazon and the DropTheBelt Store.