SmackDown Moves To Friday. AEW.DropTheBelt is LIVE!
Posted by: grrrtygirl Sep 25, 2019 | 273 views | 1 comments
Draft, Dodge and Dirt. Injury and Rumor Report 9/25/2019
Friday Night Smackdown
Smackdown will be moving to Friday nights at 8pm on FOX. DropTheBelt is located in Las Vegas and will be scoring this show at 8pm PDT. Due to the show moving to a local television airing, we will be unable to get an East Coast feed.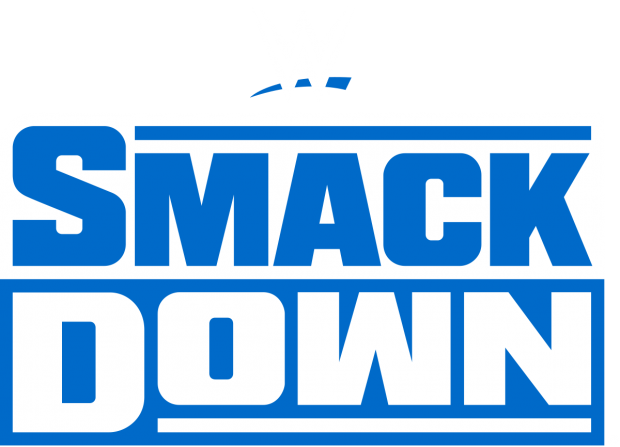 Danny Burch
Had a match on 205 Live and has been added to the WWE Roster.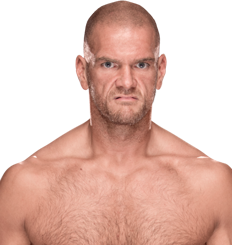 AEW
DropTheBelts AEW Fantasy Wrestling Game is now LIVE for Subscribers of the Champion ($9.99) Tier and higher. The AEW League is separate from the WWE League so you will need to sign in using your DropTheBelt username and password. AEW debuts October 2nd on TNT. Read more details here.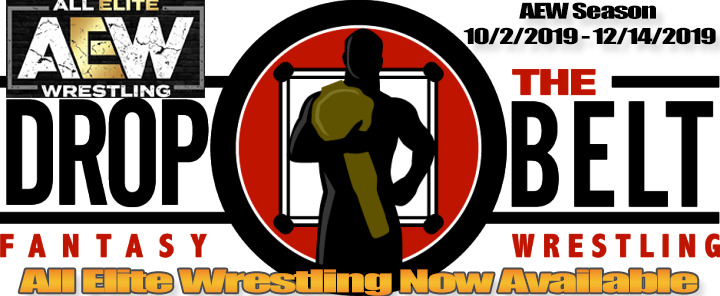 ---
DODGE
WWE Injury List
Elias
Broken Ankle - Last Match was Sept. 3, 2019
Jeff Hardy
Knee Surgery - Expected return 2020
Jinder Mahal
Knee Injury - Surgery June 28, 2019
Lars Sullivan
Knee Injury - Expected return 2020
Maria Kanellis
Pregnant - Expected return 2020
Mickie James
Knee Injury - Surgery July 16, 2019
Nia Jax
Double Knee Surgery - Surgery April 25, 2019
Paige
Neck Surgery - Surgery August 14, 2019
Ruby Riot
Shoulder Surgery - Surgery May 22, 2019
Sheamus
Concussion - Last match was April 9, 2019
Tommaso Ciampo
Neck Surgery - Expected return 2019
---
DIRT
Rumor is that The Revival has not re-signed with WWE. Will update as news unfolds.
The new WWE show to air on FS1 is rumored to have a Nov. 5 debut date.
Brock Lesnar is rumored to be scheduled for regular appearances on Friday Night Smackdown on FOX.
Jason Jordan is rumored to be working as a Producer for WWE and will not be returning to the ring.
---
DETAILS
Smackdown Greatest Superstar Tournament
You can now vote in the WWE Smackdown Greatest Superstar Tournament. Winner will be announced before Friday Night Smackdown debut. Read all the details here.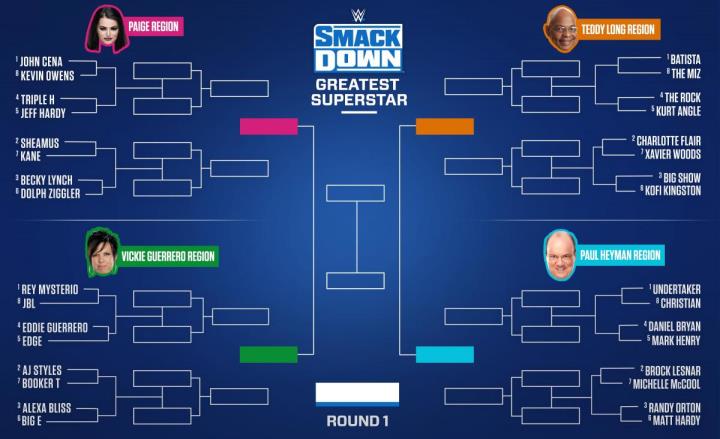 Roman Reigns
Featured on the cover of Inked Magazine November issue. He details how his tattoo is a symbol of his Somoan heritage and honors his family. Read the full story here.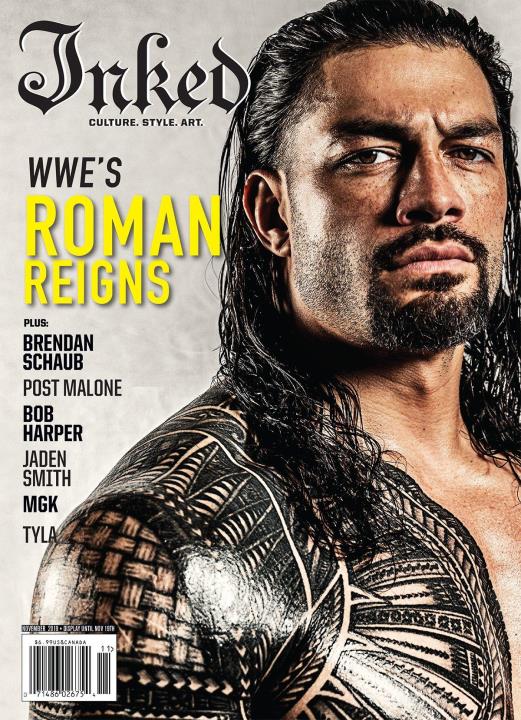 Kane
Glenn Jacobs aka Kane has written an autobiography "Mayor Kane" which details the road from WWE Superstar to Mayor of Knox County, TN. Pre-order your copy now!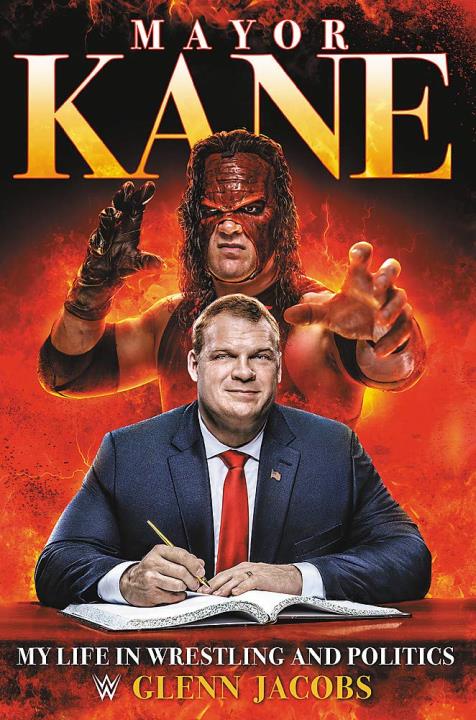 The Miz
Miz and Maryse welcomed their second daughter into the world last week. Congrats to both of them.
---
Thank you for reading. Make sure to follow @DropTheBelt on Twitter and Like us on Facebook for all the latest news for Fantasy Wrestling.
Check out WWE Merchandise on Amazon.