John Cena's "ELBOW GREASE" Tops New York Times #1 Best Seller List
Posted by: grrrtygirl Oct 19, 2018 | 462 views | 1 comments
WWE Superstar John Cena is well on his way to being a competitor for The Rock stardom. He is not only a phenomenal wrestler, he is now a movie star having done major roles in several movies.
He is an ambassador for WWE charities and has made numerous appearances to help raise money for a number of different organizations. Children have always been a soft spot for Cena with a majority of his charity time going to raise awareness for childhood diseases. John Cena is the #1 Celebrity Wish Granter for the Make A Wish Foundation with having granted over 400 wishes to date.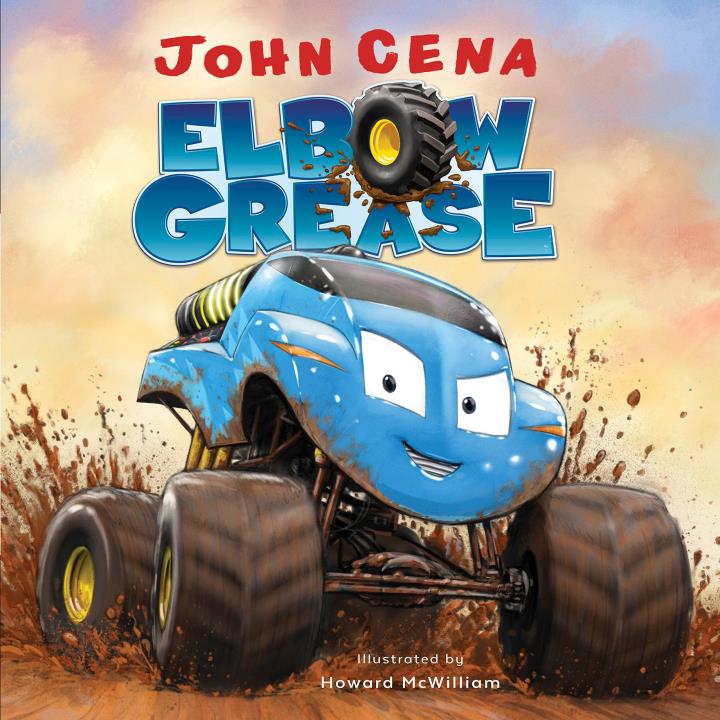 "ELBOW GREASE" released on October 9, 2018 and has been on rocket trajectory straight to the top of the New York Times Children's Best Seller List.
Here is a synopsis of the storyline:
From superstar entertainer John Cena comes a new picture-book series all about perseverance and believing in yourself, featuring a little monster truck named Elbow Grease!
Meet Elbow Grease, a little monster truck with a big problem! He's smaller than his four brothers, but wants to prove that he has the guts and the grit to do big things. He decides that entering the Demolition Derby is the perfect way to show everyone that what he lacks in horsepower he makes up for in gumption. From multi-talented mega celebrity John Cena comes this exciting story about the importance of believing in yourself and never giving up. Full of high-octane illustrations and a new character kids will cheer for, this fun and fast-paced book proves that a little Elbow Grease . . . can go a long way!
John Cena expressed in a recent interview with Mashable why he wanted to write a children's book:
"With Elbow Grease and the books to follow, I want to offer kids a fun and engaging way to learn about the power of ambition, dedication, and heart. These concepts have been transformative in my life… it is so important to me to pass the positivity on and help our youngest generation see that the right mindset is key to achievement."
This would be a great holiday gift idea for any child this season. Who doesn't need a little bit of the heart of John Cena and his overwhelming drive to achieve only the best in life? Get a head start on your holiday gift giving by ordering this great book.
Order now from Amazon.