Finn Balor Farewell. Mickie James, Fandango, Ciampa Updates.
Posted by: grrrtygirl Jul 17, 2019 | 789 views | 0 comments
Draft, Dodge and Dirt. Injury and Rumor Report 7/17/2019
Finn Balor
Rumored to have scheduled a two month break from WWE to begin after SummerSlam. He is supposedly staying to help get Bray Wyatt over with the fans. Will update you if I hear more news.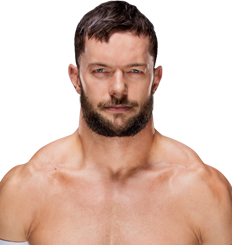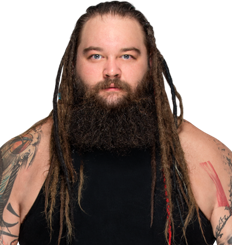 Mickie James
Underwent knee surgery this week. Her husband Nick Aldis sent a Tweet regarding the surgery.
UPDATE: Surgery was a complete success. I'm sure when she's feeling up to it she'll share more. Thank you all! 🙌 https://t.co/RxCHyko2UQ

— Nick Aldis (@RealNickAldis) July 16, 2019
Fandango
Update: Was seen on NXT back in June, but has not been seen since.
Source.
Tommaso Ciampa
On his way back to NXT! Source.
I'm 4 months out of neck surgery... what an absolute freak.

Send your prayers and well wishes to Adam Cole.

Big Daddy Ciampa wants Goldie back...BayBay 🖤#EvolveMeetAndGreet pic.twitter.com/JEwGpkbo4G

— CIAMPA (@ProjectCiampa) July 14, 2019
Check out the results from all the Extreme Rules matches here.
---
DODGE
WWE Injury List
Jeff Hardy
Knee Surgery - Expected return 2020
Jinder Mahal
Knee Injury - Surgery June 28, 2019
Lars Sullivan
Knee Injury - Expected return 2020
Maria Kanellis
Pregnant - Expected return 2020
Mickie James
Knee Injury - Surgery July 16, 2019
Nia Jax
Double Knee Surgery - Surgery April 25, 2019
Ruby Riot
Shoulder Surgery - Surgery May 22, 2019
Sheamus
Concussion - Last match was April 9, 2019
Tommaso Ciampo
Neck Surgery - Expected return 2019
---
DIRT
The feud between Dolph Ziggler and The Miz is rumored to not continue into a match at SummerSlam.
USA Network pitched the Raw Reunion Show to WWE to try and get ratings up per the rumor mill.
WWE is trying to go in a new direction with Daniel Bryan. Can't wait to see what they have planned.
---
DETAILS
Nikki Bella
Made her new relationship public with a steamy video. Check it out.

Jeff Hardy
Arrested for public intoxication in Myrtle Beach. He doesn't seem phased regarding the incident according to his twitter.
ThankYou Myrtle Beach! . . ! https://t.co/YqaFUbTWBX

— #BrotherNero DELETED (@JEFFHARDYBRAND) July 14, 2019
John Cena
John Cena shared the trailer for "Playing With Fire" on his twitter. From Firefighter to Babysitter. Looks like a fun movie. Take a look.
What 3 things can make the toughest, fiercest Smokejumpers panic? A teenager and two small children. Can't wait for everyone to take this very messy and FUN ride with us!

So please enjoy the trailer for #PlayingWithFireMovie in theaters this November! 🔥 pic.twitter.com/MSWmxF61Al

— John Cena (@JohnCena) July 17, 2019
---
Thank you for reading. Make sure to follow @DropTheBelt on Twitter and Like us on Facebook for all the latest news for Fantasy Wrestling.
Check out WWE Merchandise on Amazon.