Elias Broken Ankle. KOTR Finals Set. 205 Live Moves To NXT.
Posted by: grrrtygirl Sep 11, 2019 | 574 views | 3 comments
Draft, Dodge and Dirt. Injury and Rumor Report 9/11/2019
Elias
Last night on Smackdown Live Shane McMahon replaced Elias in the King Of The Ring and said he had broken his ankle. No further information is available at this time.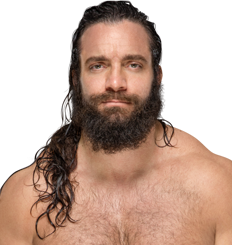 The King Of The Ring
New bracket has been updated. Here is where it stands so far. Chad Gable to face Baron Corbin. Will it be King Gable or King Corbin?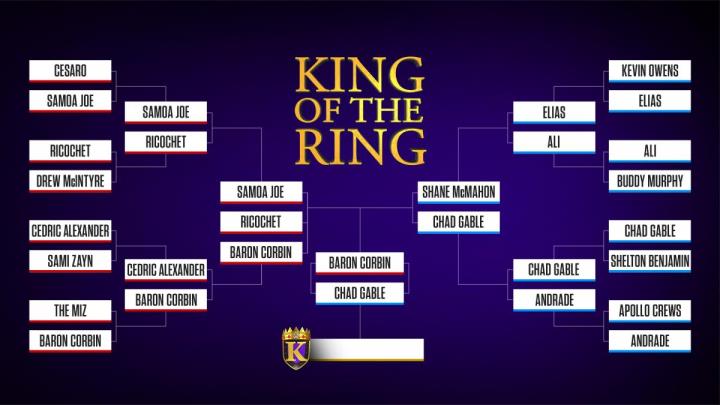 NXT/205 Live Merge
In an interview with Newsweek on September 10th Triple H was asked about the future of 205 Live. Here is the question with his response. Read the full interview here.
So 205 Live will sit under the NXT umbrella?
"You'll start to see 205 begin to. I think it always existed as an island onto itself, a little bit, and it's become lost in this limbo. You'll begin to see it move more towards the NXT banner and the talent there. We have a lot of talent. For them to begin to compete either open against anyone or in the cruiserweight division, but have that title sit under the NXT brand is more meaningful. It creates more opportunities for more people."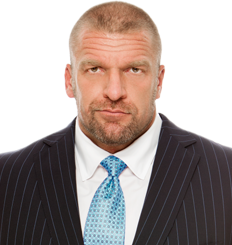 NXT Show Time Update
The NXT Premier Show on Sept. 18 and the Sept. 25th show will air the first hour on the USA Network and the second hour on the WWE Network due to the series finale episode of the show Suits. It will then be a 2 hour show each Wednesday on the USA Network.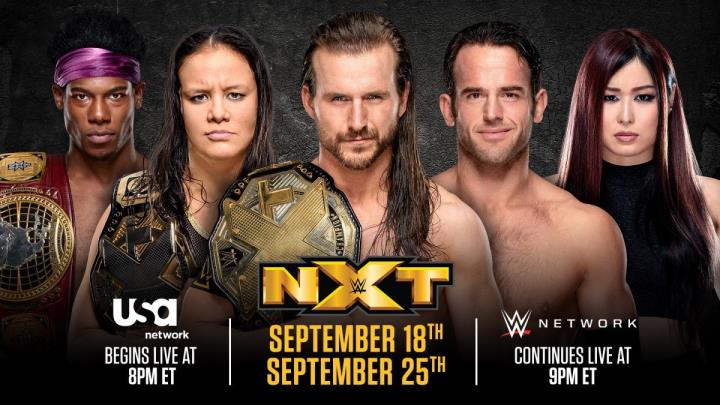 Fake Rowan Update
Fake Rowan will not be entered into the DropTheBelt Fantasy Wrestling Roster. If he appears at Clash Of Champions he will not receive points.
Kevin Owens
Shane McMahon fired Kevin Owens on Smackdown Live Tuesday. We have no official word if Owens will return next week.
Kushida
Has been added to the DropTheBelt Fantasy Wrestling Roster.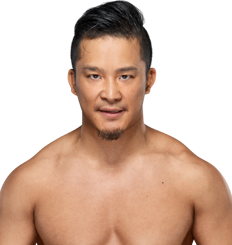 ---
DODGE
WWE Injury List
Elias
Broken Ankle - Last Match was Sept. 3, 2019
Jeff Hardy
Knee Surgery - Expected return 2020
Jinder Mahal
Knee Injury - Surgery June 28, 2019
Lars Sullivan
Knee Injury - Expected return 2020
Maria Kanellis
Pregnant - Expected return 2020
Mickie James
Knee Injury - Surgery July 16, 2019
Nia Jax
Double Knee Surgery - Surgery April 25, 2019
Paige
Neck Surgery - Surgery August 14, 2019
Ruby Riot
Shoulder Surgery - Surgery May 22, 2019
Sheamus
Concussion - Last match was April 9, 2019
Tommaso Ciampo
Neck Surgery - Expected return 2019
---
DIRT
Jinder Mahal
Rumored to be returning at the beginning of November. His knee as recovered more quickly than expected.
NXT TakeOver
Rumored to be moving shows to air opposite AEW PPV's. January's Worlds Collide will air the night before the Royal Rumble 2020 in Houston. That was traditionally NXT TakeOver night.
WWE Draft
A "legitimate sports draft" is rumored to be happening on Smackdown Live October 11 in Las Vegas. Pictures of a FOX photoshoot have showed Becky Lynch, Alexa Bliss, and Rey Mysterio supposedly moving to the blue brand. Will update as news unfolds.
Commentary Shakeup
Rumor is that RAW and Smackdown Live will have exclusive commentary for each show. This would mean that Corey Graves would not appear on both shows. FOX is rumored to want Renee Young as a host for a FS1 show and this could take her off the commentary desk.
---
DETAILS
2K Games
2K Games has joined with WWE to fight Leukemia and Lymphoma. For every retweet of the following post 2K will donate $2 up to $500,000 to help in the fight against these diseases. DropTheBelt urges its followers to retweet and join in helping to raise awareness and support to give lifesaving treatment to the patients and their families.
In honor of #WWE2K20 cover Superstar @WWERomanReigns we're partnering with @LLSusa to #FightBloodCancer! Retweet this tweet and @2K will donate $2 to LLS up to $500K. Terms: https://t.co/YmO4wTuxR9 Looking to donate? Visit https://t.co/PvKPOAirXi pic.twitter.com/dF7v8XNCVR

— #WWE2K20 (@WWEgames) September 10, 2019
Seth Rollins
Through DNA testing he found that he has a brother and a sister. No news on how this mystery started has been disclosed. Will update if further details become available.
In a wild turn of events, I recently found out I have a brother (and sister, not pictured) I never knew existed! Thank you @23andMe for bringing people together. Life is a crazy, awesome thing and we are all insanely lucky to get to experience it. pic.twitter.com/UkHPfxtCWh

— Seth Rollins (@WWERollins) September 11, 2019
Becky Lynch
Becky Lynch and Seth Rollins are on the cover of this months Muscle & Fitness Magazine. The issue goes on sale Friday, September 13th. Check out the full story here.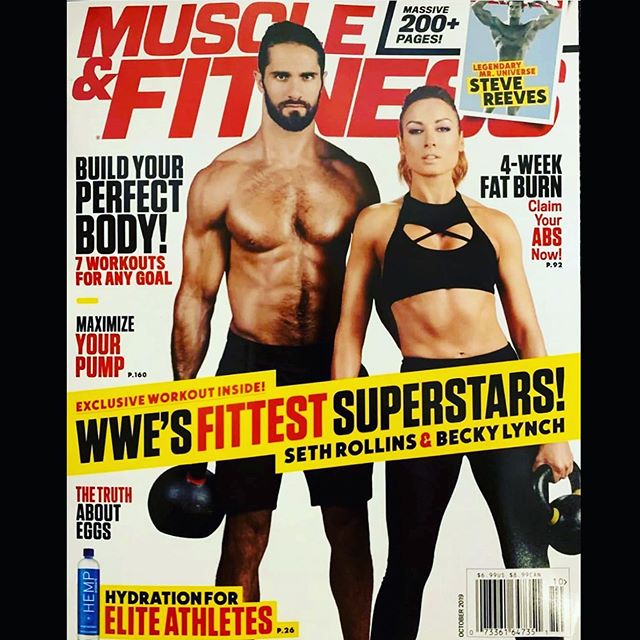 Royal Rumble 2020
Travel Packages will be available for purchase Thursday September 12th. The Royal Rumble is Sunday, January 26, 2020 in Houston, TX. Read more here.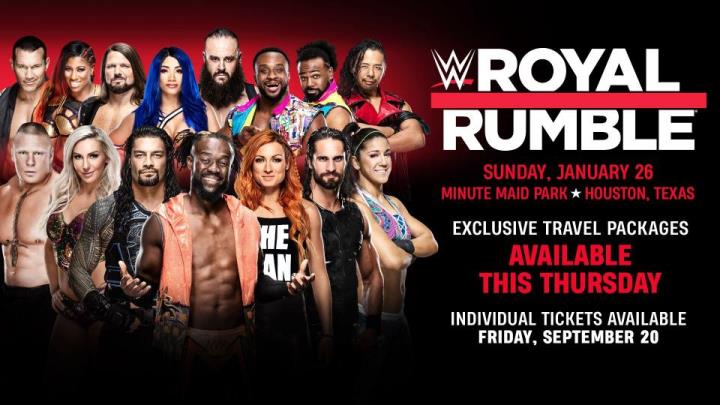 ---
Thank you for reading. Make sure to follow @DropTheBelt on Twitter and Like us on Facebook for all the latest news for Fantasy Wrestling.
Check out WWE Merchandise on Amazon.