Draft, Dodge and Dirt. Injury and Rumor Report 2/6/19
Posted by: grrrtygirl Feb 6, 2019 | 702 views | 5 comments
Ric Flair 70th Birthday Party is Live on Monday Night Raw February 25
WOOOOO!

Join us in THREE WEEKS in Atlanta on #RAW to celebrate the 70TH BIRTHDAY of 2-TIME @WWE Hall of Famer @RicFlairNatrBoy! pic.twitter.com/lSggAjl9wY

— WWE (@WWE) February 5, 2019
Samoa Joe does not travel without his XBox One X. He has a sweet quick set up for those moments he can get his game on.
When you're flights delayed and you're stuck in a long layover so you try to get your Blackout on, but the evil forces that release huge patches isn't having any of it. pic.twitter.com/mQ7ZNecUVh

— Samoa Joe (@SamoaJoe) January 16, 2019
John Cena is in Vancouver filming "Playing With Fire". Filming is set to finish production on April 1st. Wrestlemania 35 is April 7th, so it is possible he could show up in some sort of scenario.
---
DRAFT
Wrestlers added to DropTheBelt.com:
Jason Jordan due to extreme Member demand. Good Luck since he has not accumulated any points for over 12 months. Probably not a good draft choice.
Wrestlers signed to WWE this week:
No new wrestlers added as of this posting.
---
DODGE
WWE Injury List
Mustafa Ali
Eye Injury - Black Eye Out Of Nowhere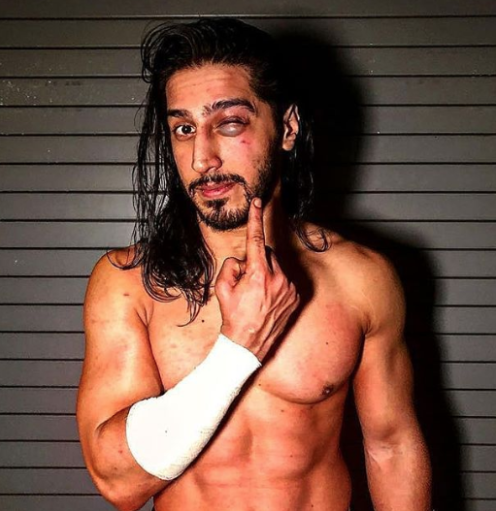 No word on him missing any shows but the eye looks nasty.
Seth Rollins
Did not appear on Monday Night Raw and has not been on any house shows recently. Speculation is he has a back injury, but WWE could also be giving him some time off. Will keep you updated.
AJ Styles
Hernia - Still actively wrestling
Ember Moon
Elbow Injury - Return Date Unknown
Akam (AOP)
Knee Injury/Surgery - Expected Return Date Mid March
Tye Dillinger
Hand Injury - Return Date Early February
Roman Reigns
Leukemia - Unknown Return Date
Fandango
Left Labrum Tear - Expected Return in Early 2019
Sin Cara
Knee Surgery - Unknown Return Date
Luke Harper
Wrist Injury - Unknown Return Date
Jason Jordan
Neck Injury - Unknown Return Date
---
DIRT
A match slated for Wrestlemania 35 is rumored to be Dean Ambrose vs. Nia Jax. Makes the "Crush" speech on Monday Night Raw seem like a storyline. Will keep you posted on updates.
A promo aired in Canada during Monday Night Raw advertising Superstar Shake-up for April 15 and 16 in Montreal.
The original Hart Foundation is rumored to be an inductee into the 2019 Hall Of Fame this year.
---
DETAILS
Baron Corbin has a dream. He wants to get a head tattoo like his favorite wrestler Bam Bam Bigelow, but it is a long gruelling process to get approval for anything in the WWE. It took 8 months for him to get approval on shaving his head. Looks like it will be a long wait on the tattoo approval as well.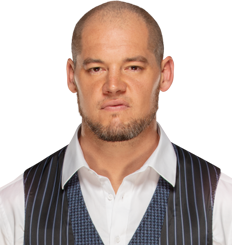 The next Saudi Arabia Show should take place on May 3, 2019. Will update as more news is released.