Draft, Dodge and Dirt. Injury and Rumor Report 1/9/19
Posted by: grrrtygirl Jan 9, 2019 | 517 views | 0 comments
Rumor is Kenny Omega will sign with AEW even though WWE offered him a tremendous deal. Let me know what you think in the comments. I think it is still up in the air. He will have more exposure with WWE but less freedom.
@KennyOmegamanX your entrance attire from wrestlekingdom 13 was my favorite by far. I will definitly be cosplaying it later this year. pic.twitter.com/k3PmOvJnhz

— Logan Osbourne (@StarLord8782) January 9, 2019
Apparently Chris Jericho had talks with WWE before signing with AEW. Must not have gone well. WWE has moved him on the site to the Alumni Section and removed his image from the opening video package that is shown before every WWE show.
They removed Jericho from the WWE Intro. 👀 pic.twitter.com/i0M9Ouy2tB

— Diego (@diegp77) January 9, 2019
---
DRAFT
Wrestlers added to DropTheBelt.com:
No new wrestlers added this week.
Wrestlers signed to WWE this week:
No new wrestlers added as of this posting.
---
DODGE
WWE Injury List
Braun Strowman
Elbow Surgery - Rumored to be back in the ring for Royal Rumble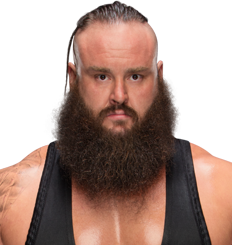 Tye Dillinger
Hand Injury - Unknown Return Date
Alexa Bliss
Broken Nose/Concussion (Unknown Return Date)
Roman Reigns
Leukemia - Unknown Return Date
Rowan
Torn Bicep - Expected Return in Early 2019
Fandango
Left Labrum Tear - Expected Return in Early 2019
Sin Cara
Knee Surgery - Unknown Return Date
---
DIRT
Kushida is rumored to be heading to WWE. Will keep you updated on any official word.
With the Women's Tag Titles announced and belt being made it seems that the Men's Tag Belts are being redesigned to accommodate side plates.
Big Apollo Crews push coming soon according to rumor mill but I do not think it will make fans invest in him. Time will tell.
WWE filed for a new trademark this week "World's Collide". Maybe new Pay Per View or new Network Show. Trademark description listed as:
"Entertainment services, namely, a show about professional wrestling; entertainment services, namely, the production and exhibition of professional wrestling events rendered live and through broadcast media including television and radio, and via the internet or commercial online service; providing wrestling news and information via a global computer network" Will keep you posted.