Draft, Dodge and Dirt. Injury and Rumor Report 1/30/19
Posted by: grrrtygirl Jan 30, 2019 | 565 views | 4 comments
WWE has announced that Dean Ambrose will not be signing a new contract after Wrestlemania when the current contract ends. Ambrose has been unhappy with the storyline saying he does not like "hokey shit" and that's what he has been doing for 2 years now. There is still plenty of time for WWE to offer a deal for either more creative freedom or a better schedule. Will keep you posted on details as they unfold.
BREAKING: Dean Ambrose (Jonathan Good) will not be renewing his contract with WWE when it expires in April. https://t.co/RdxZmUXyuK

— WWE (@WWE) January 29, 2019
WWE Fastlane will be March 10th live on the Network.

Shane "Hurricane" Helms has joined Abyss and Sonjay Dutt as Main Roster Producers for WWE. All were backstage at Monday Night Raw.
New job, who dis? pic.twitter.com/rP2pfJd6du

— Hurricane Helms (@ShaneHelmsCom) January 30, 2019
---
DRAFT
Wrestlers added to DropTheBelt.com:
Jeff Jarrett
Jeff Jarrett has signed a contract with WWE as Backstage Producer. He will also be appearing as Talent in upcoming scripts.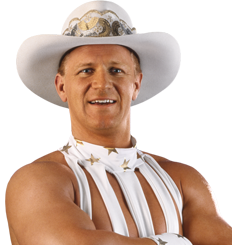 Wrestlers signed to WWE this week:
No new wrestlers added as of this posting.
---
DODGE
WWE Injury List
Ember Moon
Elbow Injury - Return Date Unknown
John Cena
Movie - Allegedly taking a break to film a movie and there is no talk of a return date. Draft accordingly.
Akam (AOP)
Knee Injury/Surgery - Expected Return Date Mid March
Tye Dillinger
Hand Injury - Return Date Early February
Roman Reigns
Leukemia - Unknown Return Date
Fandango
Left Labrum Tear - Expected Return in Early 2019
Sin Cara
Knee Surgery - Unknown Return Date
Luke Harper
Wrist Injury - Unknown Return Date
---
DIRT
Rumors are floating around that WWE plans to add Charlotte Flair to the Wrestlemania 35 match with Becky Lynch and Ronda Rousey. They were supposedly planning a Triple Threat Match all along. This match is rumored to be the Main Event at Wrestlemania 35. The heat for this match would make it the first Women's Main Event in Wrestlemania history.
You shook, Ronnie? pic.twitter.com/XckIaFAzh1

— The Man (@BeckyLynchWWE) January 29, 2019
.@BeckyLynchWWE seems pretty unbothered by @RondaRousey...#Raw pic.twitter.com/iQWnLuR9jS

— WWE (@WWE) January 29, 2019
Roman Reigns filming a movie so soon after leukemia diagnosis could be a good sign he will be returning to WWE sooner than expected.
Rumor has it that WWE has been offering big pay for wrestlers to re-sign. They are going all out to re-sign AJ Styles even offering major concessions on his work schedule. We shall find out this spring when his contract is up.
WWE is bringing back Halftime Heat for Sunday's Super Bowl. The match will consist of Aleister Black, Velveteen Dream, and Ricochet vs. Johnny Gargano, Tommaso Ciampa, and Adam Cole in a Six Man Tag match. It will be live on the WWE platforms.
Lars Sullivan not being in the Royal Rumble leaves a lot of unanswered questions. He may not be cut out for the WWE. Time will tell.
The waiting intervals for Women's Royal Rumble entrants was nowhere near 90 seconds. Cageside Seats has broken down each entrant and what happened. Check out this great story here.