205Live Returns to "Live on the Network"
Posted by: goukijones Jan 13, 2019 | 561 views | 5 comments
It's good to know that 205Live is not being killed off. It appears 205Live's hiatus from Tuesday was to make room for the MMC and nobody cared about that at all and the MMC is over and we can go back to the way things were. We ended up seeing all the MMC matches as a sort of preview on Raw anyway. Zzzzz.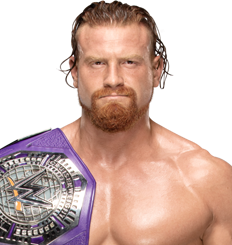 Good news for 205Live DropTheBelt fans.
Read WWE.com official post: https://www.wwe.com/article/wwe-205-live-returns-tuesday-night-wwe-network