WrestleMania Will Be A Two Night Extravaganza!
Posted by: grrrtygirl Mar 18 (10 days ago) | 23 views | 1 comments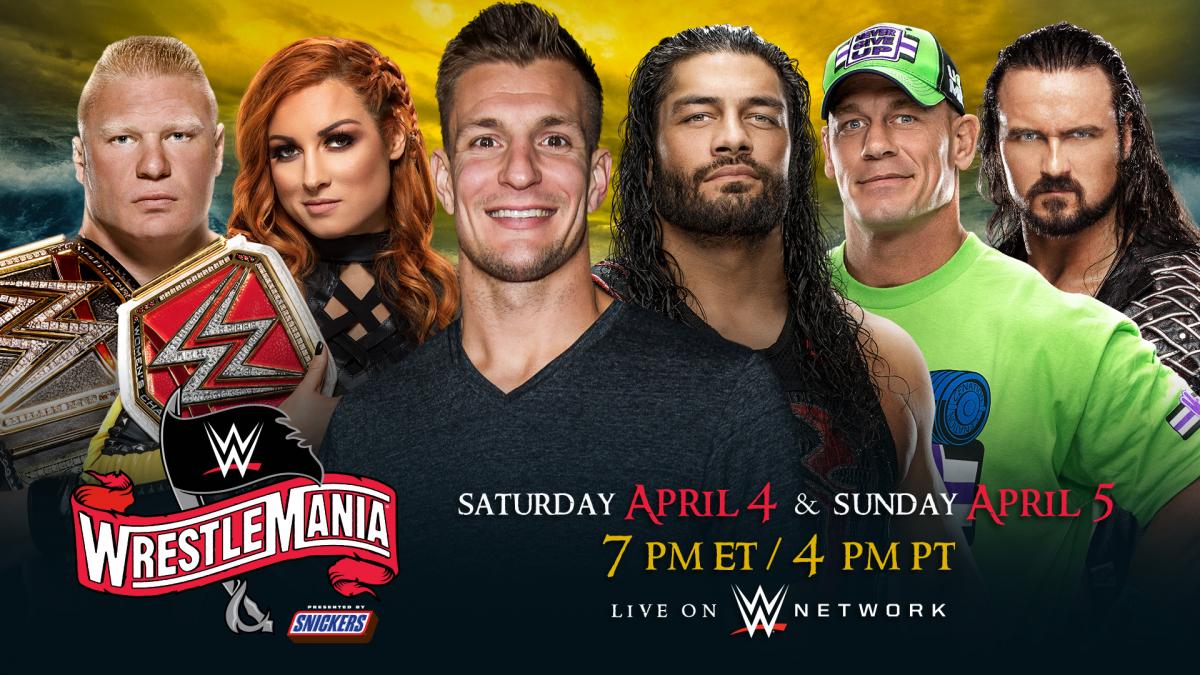 WrestleMania is now a two night event with host Rob Gronkowski former New England Patriot. The show will start on Saturday, April 4th and continue on Sunday, April 5th. It will not only take place at the WWE Performance Center but also multiple locations over the two nights.
Rob Gronskowski announced the news on his twitter today.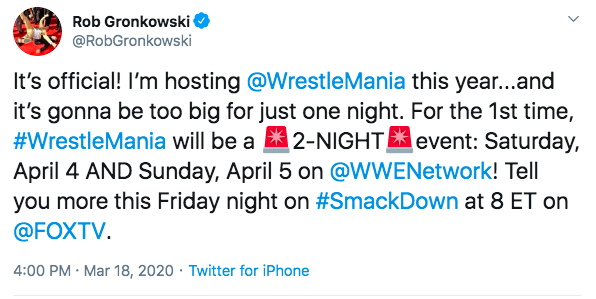 He will announce more details when he appears on SmackDown this Friday.
---
New to DropTheBelt Fantasy Wrestling? Let us introduce ourselves! Want to play DropTheBelt Fantasy Wrestling? Subscribe Now!
Thank you for reading. Like us on Facebook and Follow us on Twitter to get all the exciting DropTheBelt News.
Check out the latest Fantasy Wrestling News.
Check out WWE Merchandise on Amazon and the DropTheBelt Store.